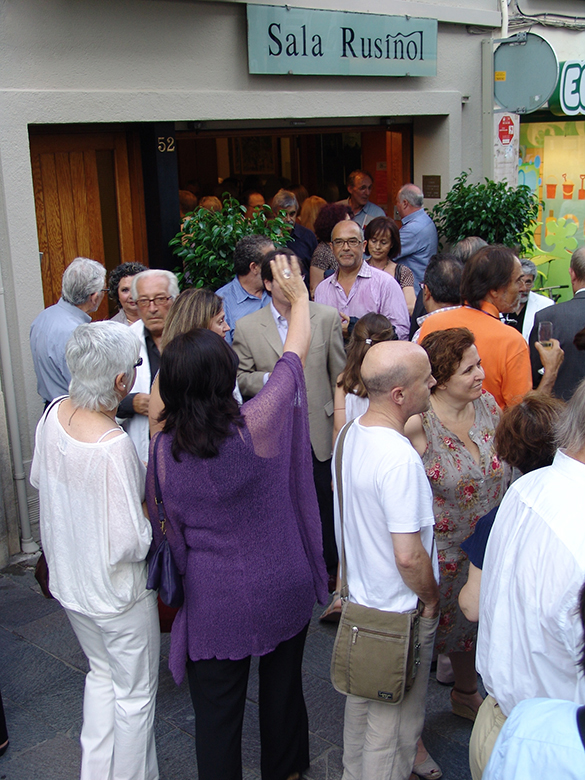 HOURS
Monday to Friday / 10AM – 2PM & 5PM – 8PM
Saturday / 10:00AM – 2:00PM
Sunday and Public holidays / Closed
TELEPHONE
(+34) 93 675 47 51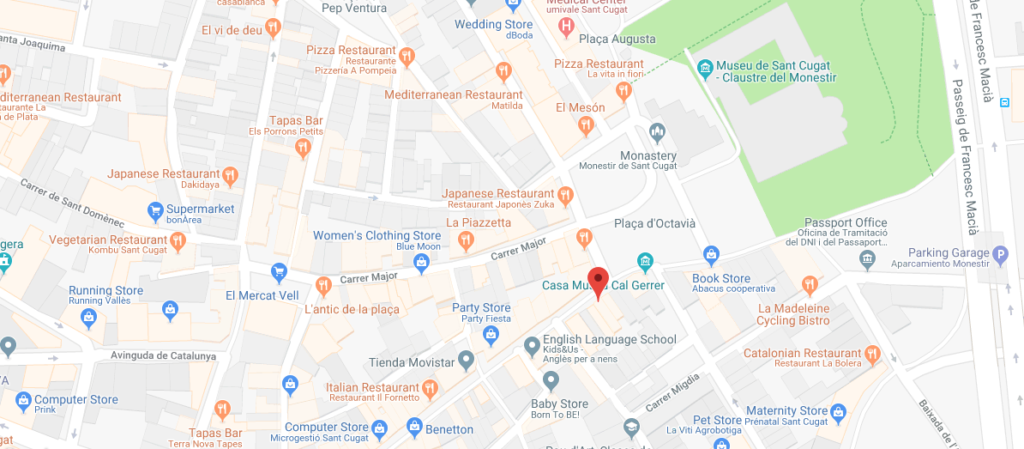 Carrer de Santiago Rusiñol, 52 – Sant Cugat del Vallès, Barcelona
ABOUT SANT CUGAT
Sant Cugat del Vallès is a city with tradition and youth. Enjoys a privileged location in the Vallès Occidental region. The emblematic monument is its ancient Monastery. The city is very well connected to Barcelona and other neighboring towns.
PUBLIC TRANSPORT
Through the network of Railways of the Generalitat, you can reach the Sala by taking any of the lines of Barcelona-Vallès.
Parking in the zone
If you come from outside with your vehicle, the Sala offers you private and exclusive parking for customers, at no additional cost. Otherwise, if you wish, you can park your car in the parking area of ​​Carrer Francesc Macià.
Below you will find a list of parking lots available in the city:
Public parkings (Sant Cugat Town hall)
Private parkings