LES PALMES DE GRAN CANÀRIA, 1934 -OLOT, 2018 Griera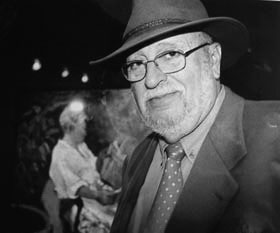 His painting, that flees from the luminosity, seems to take model in the Nordic schools.
A contact, in Mallorca (1956), with Anglada and Camarasa and other painters, made him derive for a certain time towards an informalist painting.
BIOGRAPHY
Born circumstantially in Las Palmas de Gran Canaria in 1934. His father had a religious imagery workshop in Olot, where he learned to perform all the techniques related to this art and where he developed a great artistic activity. Start making your first trips to sell these images of saints. He studied at the School of Fine Arts of Olot for a short period of time.
At age twelve he won his first prize at the Catholic Center. At eighteen he was part of the group "Crater of Art", along with several artists who met periodically. Influenced by Anglada Camarasa, whom he met while doing military service in Palma de Mallorca, and the painter Vermeer de Delft.
He made his first exhibition in 1954. His exhibition history is very extensive, both nationally and internationally.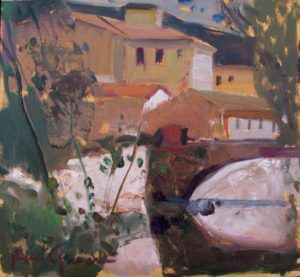 GRIERA
"NOTES THAT ARE GIFTS"