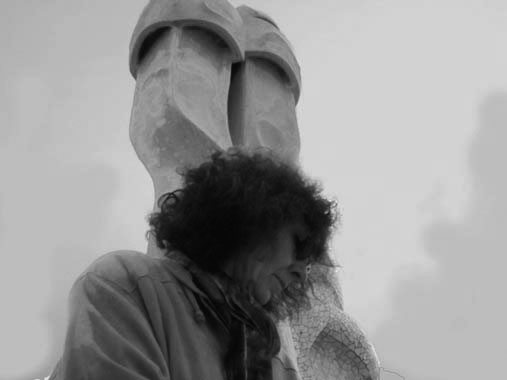 Describe with success and courage various aspects of the city, with novel approaches that have a certain cinematic sense without ever fleeing reality.
Believe in what you do and communicate with simplicity, always willing to participate with joy and make each situation a positive.
BIOGRAPHY
He studied teaching, profession that he exercised for a few years, but he realized the uneasiness that emotion provokes him, and Art will be the medium with which his feeling will take form, and the stain and brush the structure of an instant sense . In the Massana School he learned the techniques of drawing, painting, mosaic, stamping, stained glass and engraving. In 1976 he obtained the title of Technician in Mural Painting in LLotja de Barcelona.
Since then he has exerted an intense artistic work exposing in different cities of Spain and Italy. Also in Geneva and New York. In 1983 she won the Maria Trias Painting Prize in her XXIII edition of the City of Palamós and in 1989 the Silver Palette Honor Award to the XXII edition of the International Painting Contest of the Margarita Marsà Foundation, granted by the City Council of Palamós, Girona The Generalitat of Catalonia sponsored him, in 1988 an exhibition Tribute to Gaudí with the catalog Mangot paints Gaudí, that the 24 of January of 1994 was included in the Museum The Hispanic Society of America, by Gerald J. Mac Donald, conservator of modern books , and on August 5 of that same year in the Museum s Library of the Metropolitan Museum Art of New York, for Doralyn S. Pines Chief Librarian and Thomas J. Watson, Library.
MANGOT AND THE POSITIVE SENSE OF HER PAINTING
by Josep M. Cadena
Mangot's painting is colorist from the inside out; that is to say, the color is carried by her and she projects it on the people and things she intensely esteems. He paints very much in relation to his surroundings, but he never closes in it, but he takes it out and makes it participatory in relation to all the graces he finds in his path. It is like a kind of window that receives light and makes it its own by transforming it when it passes through it and is impregnated with its many different facets. Or as the brittle with the Antoni Gaudí – she esteems the work of the whole man who was the architect, interested in all aspects of the divine creation, that he wanted to exalt and spread them made the foam of the waves of their banks in the park Güell from Barcelona, ​​who with such devotion and dedication has painted.
I follow the work of Mangot – Montserrat Padrós Mangot to civil life, although as a painter she uses her maternal name – for years. I think it was in March 1993 when I discovered it in what was the Llorens Room, for years gone and with the urban environment now very changed, on Rosselló Street, almost on the corner of Paseo de Gracia, in Barcelona. She, in spite of her youth, had already practiced art for years and was seen to have an expressive capacity. He described with success and courage various aspects of the city, with novel approaches that had a certain cinematographic sense without ever fleeing reality. I liked it, I wrote it and since then I have followed it with evident satisfaction before a work that is more and more complete and that made its way through itself.
I think that now Mangot is at the sweet moment of expressing everything he has felt in relation to his wide environment. She has a good baggage of emotions and knows how to communicate in a way that, while remaining friendly, tries to tell the truths to which she is always faithful. Believe in what you do and communicate with simplicity, always ready to participate with joy and make each situation a positive event.
Mangot looks and sees how others look. When describing people we should look at the eyes of each one of them -men, women, boys and girls- because they know how to introduce themselves in their respective personalities and with their artist's gaze -the one that is not seen, but that is the reason for everything what happens in his paintings – helps to perfect it. Therefore, in an exhibition of Mangot like this one now, it is possible to feel how everything improves when there are some eyes that know how to see everything that is noble between us.