XÀTIVA, 1971 Pelegero Agustí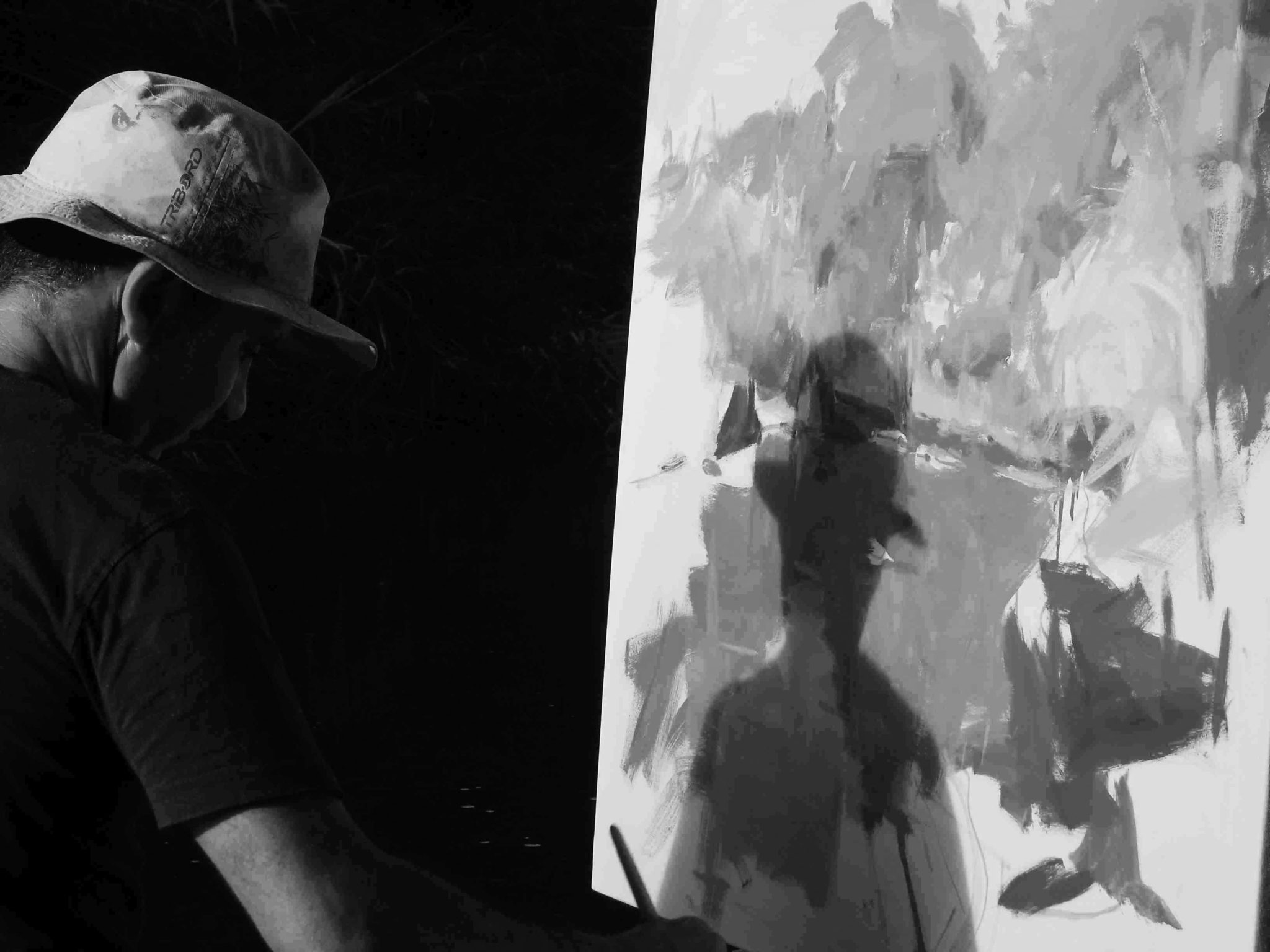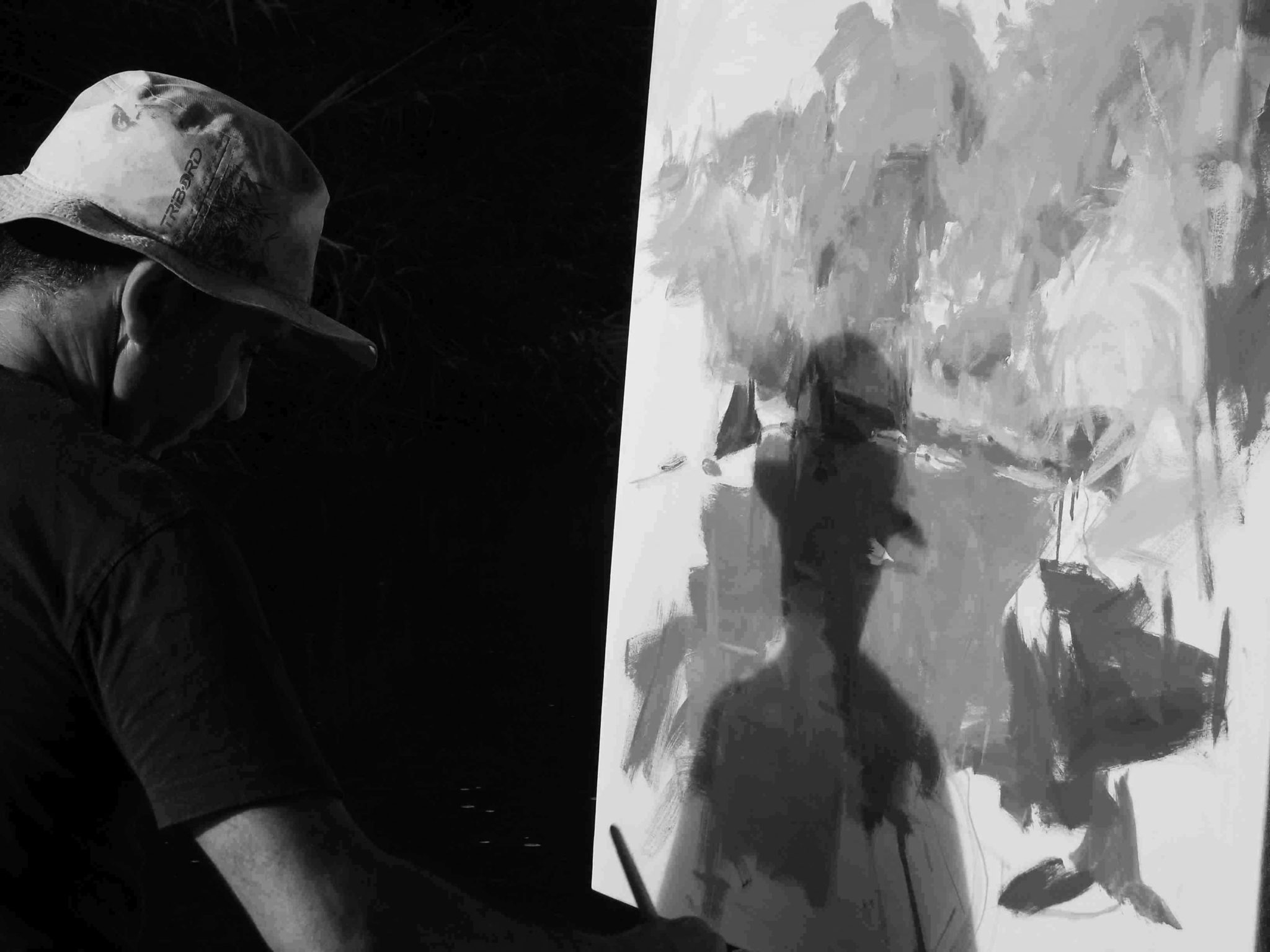 Pelegero Agustí captures and paints with great sensitivity the atmosphere of the landscapes, with a very personal and unique style.
Great connoisseur of nature, always paints his works of nature, which is how he feels and makes us feel the landscape.
INTENSITY AND BEAUTY IN THE WORK OF VICENT PELEGERO
by Josep M. Cadena
Vicent Pelegero Agustín (Xàtiva, 1971) is a painter of landscapes of intense modernist beauty. The artist, lucid and coherent in the conception of the ideas that move it, captures the fundamental lines of a Nature that, in its canvases, exhibits its primitive strength. Water, which gives life to the Valencian garden, is an indisputable protagonist in the paintings. On the beach of Xeraco, the sea caresses the sand that until the fifties, only the carabineros stepped on their rounds to hunt and capture the smugglers and now occupy the beach bars that wait for tourists. In the Granadella cove, the water that has been wave is granted a rest in the shelter of the rocks. The river Serpis enjoys the quiet company of oak, ash or yew, which are reflected in its waters, before crossing the lively city of Gandia. And in the Garden of the Kiss, that an Italian philosopher and his wife yielded to the city of Xàtiva, the water abandons its wild origin, becomes civilized, and becomes the liquid music of some walks guarded by bushes cut out of Versailles reminiscences that the painter can observe with the same look that Santiago Rusiñol contemplated the Garden of Monfort.
I do not know if the painter has any kinship with Ramon Pelegero Sanchís, known artistically as Raimon, who was also born in Xàtiva, in 1940. The singer-songwriter also talks about water when he sings In my country the rain does not know how to rain; / Either it rains little or it rains too much; / If it rains little it is the drought, / if it rains too much it is the catastrophe. / Who will take the rain to school? / Who will tell you how it should rain? And in this same song, Raimon talks to the child he was and tells him that you did not learn anything in school. / Neither the name of the trees of your landscape, / nor the name of the flowers that you saw, / nor the name of the birds of your world, / nor your own language. Vicente Pelegero is younger than his Setabense citizen, and I wish his schooling was more profitable than the singer of Al viento. Now, when contemplating the landscapes, trees and flowers that he paints with mastery, deep sensibility and beauty, we must conclude that he yes that happily for us that we can enjoy his work has learned the name of the nature that surrounds him.