BARCELONA, 1924-2015 Aguilar Moré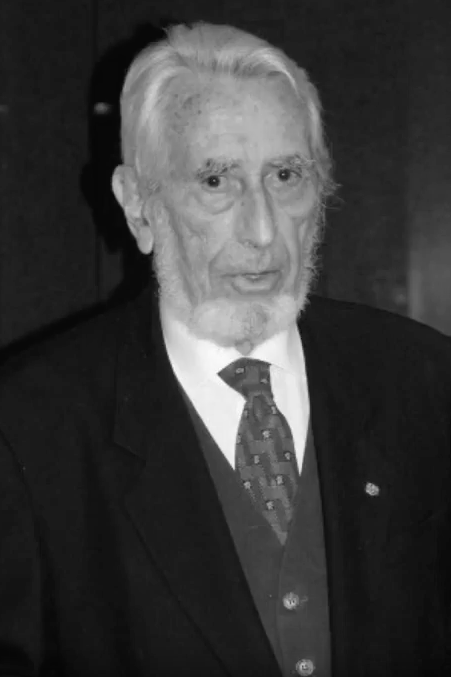 The use of a palette rich in cold intonations, that contrasts and harmonizes with the ones of opposite tone, it is worth to him to put accents and to realize a chromatic painting and explained.
The figures of adolescents, ballet, jazz, as well as music in general, have been subjects to which he has devoted great attention. His landscapes have a great emotional intensity.
BIOGRAPHY
Born in Barcelona in 1924, he was a pupil of Oleguer Junyent, with whom he learned drawing, although he considers himself a self-taught painter. Later he moved to Paris. He made his first exhibition in the Sala Rovira of Barcelona and since then, in an uninterrupted way, he presents exhibitions in different galleries of Barcelona and the rest of the State. Internationally exhibited in London, Geneva, New York, Paris, Chicago, Monte Carlo, Los Angeles, Luxembourg. He has won numerous awards and distinctions such as the Gold Medal of the City of Palma de Mallorca, San Jorge Diputación de Barcelona, ​​Painting Prize of the II Mediterranean Games. His work appears in the Contemporary Museum of Madrid, Museum of Cadaqués (Girona), Provincial Delegation of Barcelona, ​​Reina Sofía Museum of Athens (Greece). Throughout his artistic career his work has gone through different stages: naïf, expressionism, cubism and realism.
Build the paintings from a beautician base. Skillful with drawing, creates an atmosphere of neo-romanticism. Figures of adolescents, urban themes, interiors, jazz orchestras, make up a pictorial universe where the solidity of a structure that moves between rigor and a sense of movement, of what is alive is not lacking.
CLASSIC, YET FORWARD-LOOKING SENSE OF AGUILAR MORÉ
by Josep M. Cadena
On September 23 of this year 2020, which is causing so much pain and concern among us, a five-year period of death was completed in his native Barcelona by the painter Ramon Aguilar Moré. Born on December 3, 1924, he could only live as a child the impulse of civic and cultural Catalan progress that came from the times of the Renaixença and the Mancomunidad and that took great strength in the period of the Republican Generalitat, because soon came the din of the Civil War and the long dictatorship. However, he always considered these years of democratic and Catalan normality, in which people could live being themselves, a lost paradise that very soon projected in his plastic work, which began in 1949 in the then Sala Rovira in Barcelona and truncated with his death, at age 91.
Throughout my long career as an art critic I always followed with interest the individual and collective exhibitions in which Aguilar Moré took part. According to my records, I did so especially between 1986 and 2009, with a total of eighteen exhibitions, of which thirteen were in Barcelona, two in S'Agaró and others in Reus, Olot and Sant Cugat, precisely the latter in the Sala Rusiñol which now, thanks to the impetus of those responsible for it and the artist's children, in this very difficult year that is being tried to overcome in the best possible way, remembers the painter widely and with great affection. And I can still say that I wrote about him in different books, one of them published by this gallery in December 2000, in collaboration with my dear Francesc Galí and Joan Iriarte, which gathers a representative sample of the figurative painting of our artist. I also remember him as a person with a strong civic consciousness and always willing to participate in collective activities that affirmed Catalanness within an active Europeanism.
A man who was an intense follower of Barça, a fan of jazz and tango, a traveller in the most progressive Europe, an assistant in dance shows and in the Gran Teatre del Liceu, a great portraitist of feminine beauty, he was both classical and modern. He recovered forms but always advanced with colors. We can say that his memories served him to look towards the future.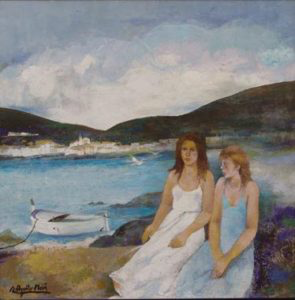 AGUILAR MORÉ
"A PAINTER, A STYLE, A PATH – 21 ANNIVERSARY"