ALBALAT DELS SORELLS, 1946 Calabuig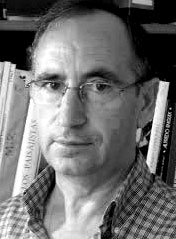 His work is dedicated to the subject of the landscape realized by means of an inheriting language of the impressionism.
The color and light of his works are incorporated into a descriptive task where the drawing is hidden given the dominance it gives to the material.
BIOGRAPHY
Being very young his parents move to live in Campo de Mirra (Alicante), where the family home is finally located. At age ten, seeing the father's interest in drawing, he gives her a box of oils with all the necessary material to paint, encouraging Francisco to continue with his aficio.Durant two years continues with his studies, drawings and paintings and in 1958 Alcoy moved, from where he will go to Cocentaina a month later. There, he lives in the house of his first teacher Antonio Torregrosa, a good painter and excellent person, receiving a family treatment that makes him establish with the teacher and his family, bonds of sincere friendship. He resides there for three years, under the advice and teachings of the painter.
From then on he continued his pictorial work mainly focused on Alcoy, where he met excellent painters and friends, R. Fuster, V. Sanchez, J. Vila, J. Senabre and the late A. Valero, among whom an environment was created. favorable for their learning, and in which there is no shortage of visits to the great museums and exhibitions. Barcelona, ​​Madrid and Valencia will be some of the cities visited with certain frequency. F. Calabuig remembers this time as a hard but at the same time beautiful time, the year 1973, animated by the painter R. Fuster, exposes his first individual in Valencia to the Association of the Press. As of this date he has presented his work in numerous cities, reaching more than 60 individual exhibitions and numerous collective exhibitions.
Their works are dedicated to the theme of landscape made through a language inherited from impressionism that arises from the collaboration that color and light incorporate a descriptive task where the drawing remains hidden given the domain that gives the subject, vehicle of expression that It allows you to make a happy transfer of the models to the other reality that is painting. They have their works galleries and individuals from France, Germany, England, the United States, Brazil and Japan among others.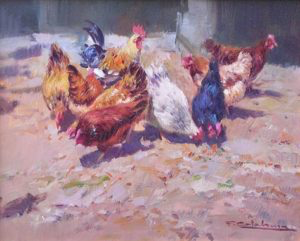 FRANCESC CALABUIG
"LIVED LANDSCAPES"