DIEULEFIT, 1964 Tomàs Suñol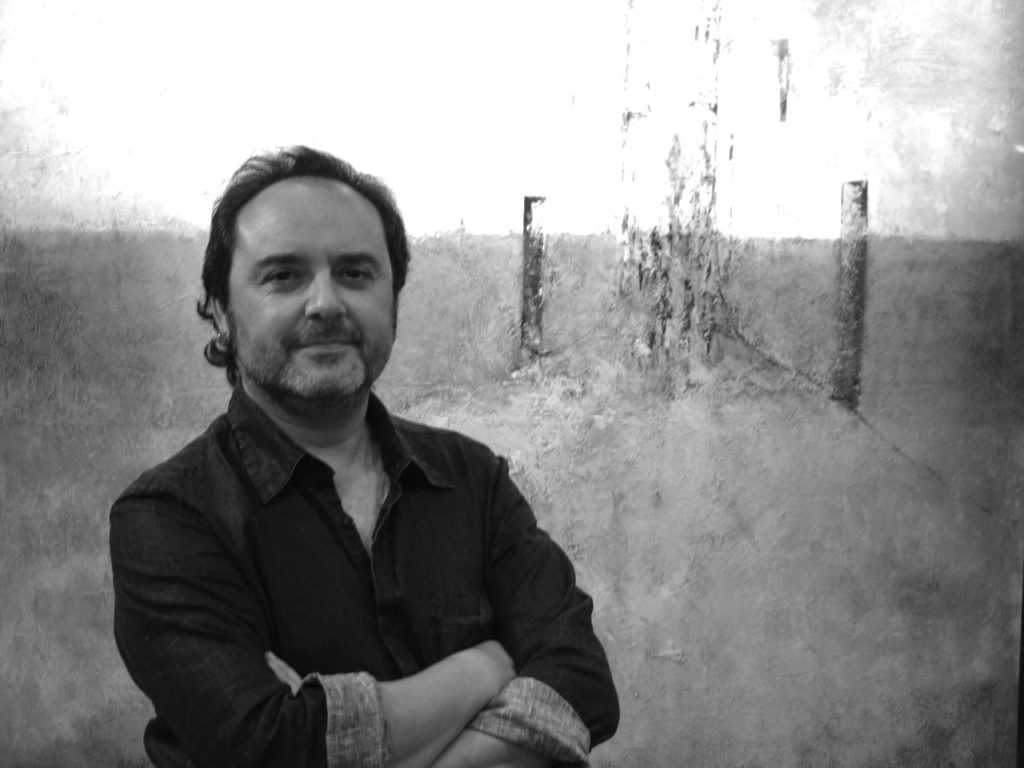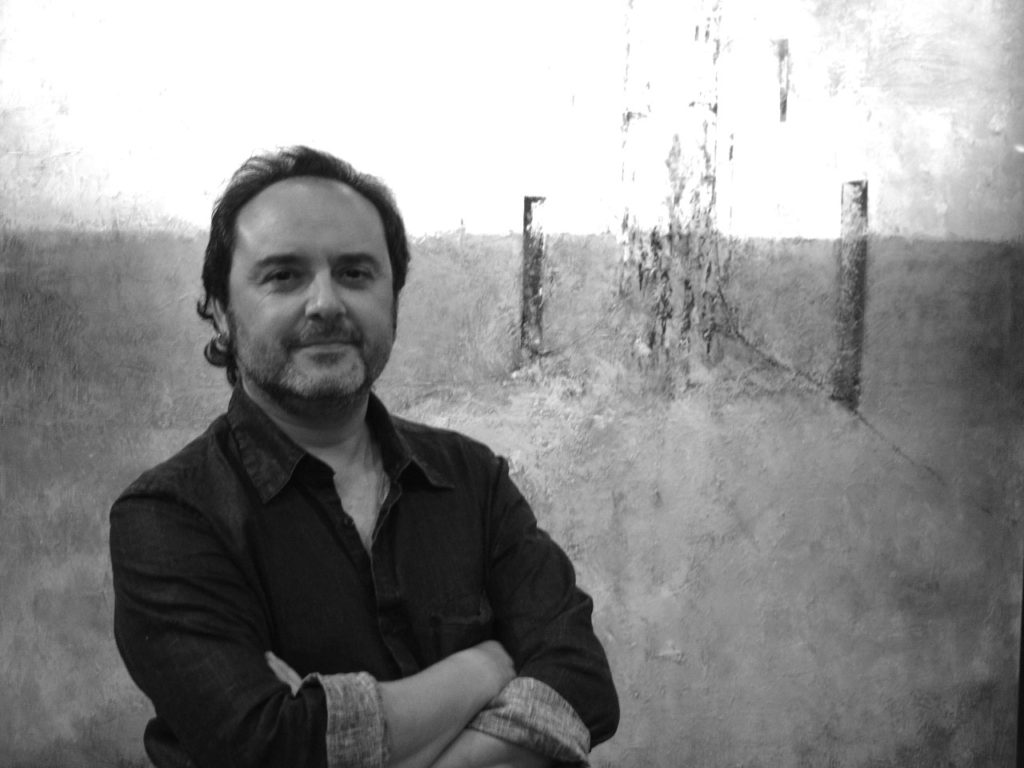 It goes through alleys that are the most usual, and through which the gaze advances through loneliness, increasingly accompanied by himself, under lights that show small slates that invite you to flee from a shadow that everything seems match it.
A long observation of his neighborhood initiates a pictorial process that evolves in an almost absolute abstraction that transforms these streets into urban landscapes of cities of the world.
BIOGRAPHY
Born in France, where he lives with his family – a victim of exile due to the political situation in Catalonia – he spent part of his childhood in Provence. He grew up in a fully artistic environment. Very soon he showed great interest in expression and as a child he learns to paint with his father -Joaquim Martínez Lerma- with whom he shares experiences in different fields of the plastic arts. Once in Catalonia with the family and after a first formative stage in the Massana School, he graduated in the specialty of illustration in the Pablo Gargallo School and in it he demonstrated his creative qualities, which led him to interact with publishers, fairs and contests international After trying different plastic tendencies, he delves into figurative abstraction: oil and spatula give form to his works. It is, then, when he starts his international career that will take him to be present in Umbrío collections from Europe, the United States and Japan. At present his work is inspired by the alleys of his city.
LIGHT CRACKS IN TOMÀS SUNYOL'S PAINTING
by Josep M. Cadena
Since his last exhibition in this Sala Rusiñol in Sant Cugat, from March 31 to May 3, 2017, to which he now returns, I have thought on different occasions about the work of Tomàs Sunyol. The painter then struck me very favorably because of his mastery of color, with the use of it to make some unique urban constructions -large walls with a narrow door and a small window- that clearly and forcefully explained human feelings. And now, with great joy for me, and I suppose that also for all those who love art as a means of communicating the deepest emotions of people, we receive a new sample of the artist's work, true to his language, in which as a result of the author's natural evolution, he achieves even greater mastery of reaching our aesthetic sensibility and enjoyment.
Colors in stripes, separate and vital; Unique colors, but in magmatic harmony, with cracks that, overcoming and overcoming the walls of incomprehension that surround them, allow us to look into reality, indicating a path of light towards the knowledge of what we are and that surrounds us.
For me, Tomàs Sunyol's painting is clear and luminous, it shows us a path to follow in the middle of the labyrinthine confusion that can sometimes be the day to day, in which too often we live situations similar to a dream or nightmare in the that we find ourselves lost and alone in the middle of a great city that is a great grid of streets all the same and that after going through them inexplicably take us to what was our starting point.
Tomàs Sunyol knows how to deconstruct reality in geometric shapes, providing a logic and an order that can appear chaos, and it is by reading these signs that we can discover hidden truths, certainties that we recognize and accept as such so that they touch our hearts directly and fill us with joy.
The lower layers of the artist's landscapes are often a deep reddish earth color reminiscent of lava that is stirred under the earth's crust and struggles to get out. But despite the cataclysms that this may entail, as is evident from the current volcanic eruption on the island of La Palma, Tomás Sunyol teaches us that in the end the celestial blue of his paintings must triumph
THE STREETS OF LIGHT AND SHADOW OF TOMÁS SUÑOL
by Josep M. Cadena
Anyone who is accustomed to visiting the exhibitions of the Sala Rusiñol of Sant Cugat should feel a special satisfaction because Tomás Suñol -born in Dieulefit (France), in 1964, and established in Badalona- returns to exhibit his works. Previously we had enjoyed his paintings in this gallery in 2010 and 2013, and now we can see that the artist – son and nephew of painters – continues to maintain the high level of quality to which we are accustomed and continues to advance in the study of human feelings by combining light and shadow.
The landscape that interests the painter is the city, which is the space that best shows the degree of progress that man has achieved in his evolutionary career. But the city of our plastic author is not made up of skyscrapers, asphalt and cars; but, as it is about reflecting human sensations and emotions before the mystery of existence, we find streets that seem to form the plot of a maze of difficult exit, uniform buildings as lacking in individuality as the cells of the hives, doors open that are invitations to pass and slits of hope, dark corners like the fears that grip the will and luminous spots that transmit warmth and express joy.
The artist also has a predilection for still lifes. He, however, is not attracted to deer or partridges that have been killed in aristocratic hunting parties, nor do his still lifes rest on precious metal plates or embossed glass. The foods that capture your attention are the tasty fruits -like a cut of watermelon that seems to have a taste of a big party tent decorated with paper lanterns-, the nuts that store in their nucleus the force of the earth that the trees suck, popular beer that invites everyone to a drink of liquid gold crowned with foam, sardines that swim humbly through the immensity of the sea, cheese flavored with wild herbs impregnated with the smell of forest and coffee with milk that sister to a majority of men and women in the morning.
Tomás Suñol inspires in the streets of old Baetulo where he resides to make us understand that life can often seem like a maze where we feel trapped without knowing how to act or what path to take, but if we let the light of reason and heat From the heart act in us, we will discover the thread of Ariadna that will take us to enjoy the simple and authentic fruits that we have at hand.