BARCELONA, 1968 Carlos Diaz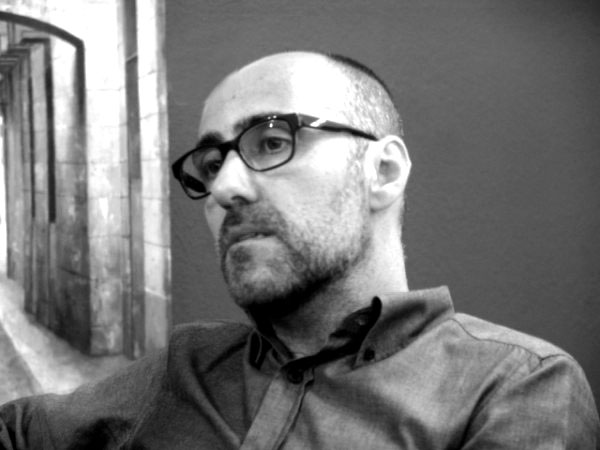 The spaces and places that Carlos Díaz describes exist and, often, have an evident dramatic root.
The realism that this artist offers us is the son of his gaze, which is based on the hope born of light.
BIOGRAPHY
The Barcelonian painter is one of the most outstanding artists of the new generation of painters who cultivate realism from a contemporary perspective. His work has been exhibited in galleries throughout Europe and at different international art fairs, achieving great success. He was selected, among other merits, to a collective exhibition of Spanish realism in the prestigious Panorama-Museum of Bad Frankenheuse (Germany).
Light and games of shadows become protagonists of very elaborate compositions that impregnate beauty objects, places and forms that go unnoticed in the day to day of everyone. Facades, street furniture, vehicles … and sea. The absence of human presence is also a characteristic feature of a work that enlarges the small elements.
THE WORK OF CARLOS DÍAZ
by Josep M. Cadena
The painting by Carlos Díaz (Barcelona, ​​1968) reflects the desire for survival and overcoming of the human community confronted with an environment where obstacles to every initiative of progress do not stop growing. His art predates the difficult moments that we are now going through, but it establishes as evident that society needs more than ever to find new motivations that allow us to continue advancing.
In 1997, within a book dedicated to contemporary Catalan landscaping, I wrote with praise of this painter and now, although it has been a long time and judgments must be reviewed whenever people evolve, I find that one of the paragraphs of the text from then it is still perfectly applicable. Forgive, then, the autocita, but I have to keep saying that the landscapes of Carlos Díaz are a stimulus for hope because, despite the sadness that many of them reflect, they manifest the eagerness of life of some citizens that, without being necessary representation, are present and do as plants and flowers: hold on to what they have and think that bad days happen for everyone and that the good ones, if they arrive, will favor those who know how to wait. Then the closed doors will open themselves and a vivifying air will enter through them.
We are faced with a new spring and the Rusiñol Gallery, which, in its long history, adds a new year of existence, I find that it has been very successful when asking Carlos Díaz to highlight with his work a celebration that is of continuity. Friends and constant followers of Ignacio and Victoria realize the effort that this represents and are aware that plastic art must survive as a sign of our cultural identity, always as wide and diverse as possible. That is why it is also good that this exhibition by Carlos Díaz, which by itself is already a remarkable milestone, also presents connotations of creative permanence.
The realism that this artist offers us is the son of his gaze, always attentive and loving, based on the hope born of the light that, even in the simplest and most humble places, makes us believe in a better future. The spaces and places that Carlos Díaz describes exist and, often, have an evident dramatic root. But the artist knows how to give them a sense of progress, and that is what is transcendent for him, for art and for our society.