CALDES DE MONTBUI, 1947 Vilanova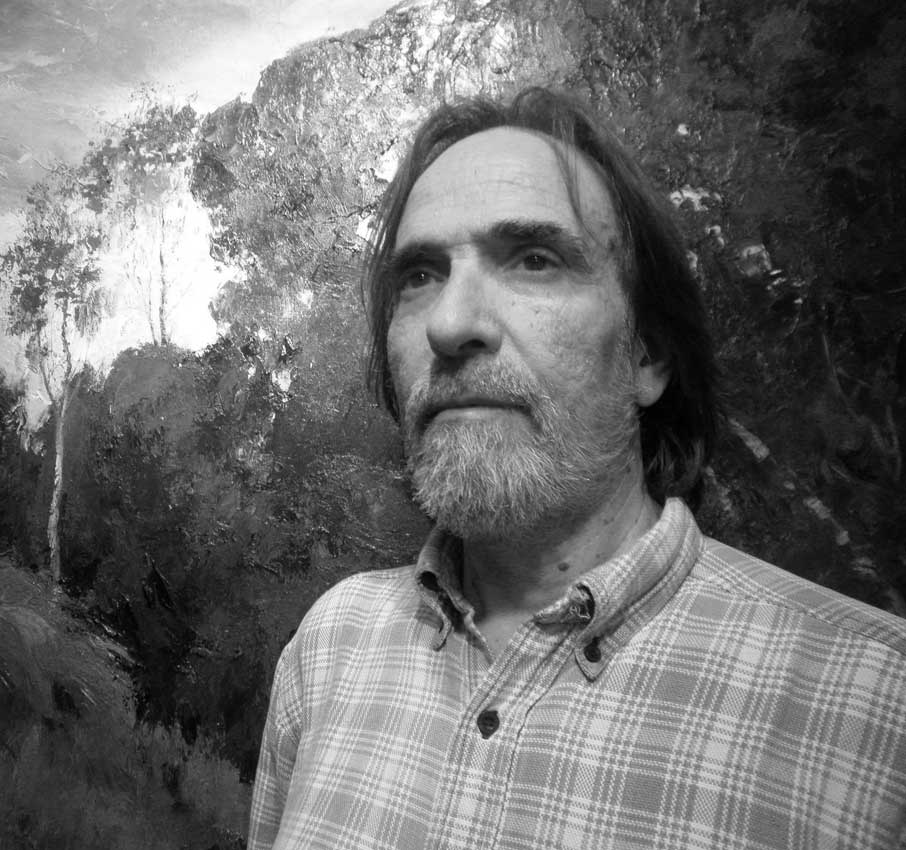 The poetry of living fills the heart of this artist and goes directly to his brain so that it sends to the hand that carries the brush.
He is not worried about any trend; try to combine delicacy with boldness, remembering that the purpose of art is pleasure.
BIOGRAPHY
As a child he liked to draw and paint with colored pencils. At the age of 16, when his aunt Carmen gave him a box of oil paintings, he began the journey to be a painter, which was completed later when he left the usual job to dedicate himself to the joy of painting. The path followed has been on the steps left by the Catalan and French impressionist painters. Since 1973, the year in which his first exhibition, has been exhibiting in different cities in Spain, France, England and the United States. He also participated for a while in competitions, and received many satisfactions. He started painting nature: the meadows and forests near his town. In fact, he says he could be extroverted with her, feel her and love her freely. The result has been a constant symbiosis. He confesses to have nothing after; Each day is new to him, as is the painting to be painted. He is concerned about the capture of the light and the air that surrounds him, all through color, speaking the soul and the spirit, and says that, when he has achieved a well-made work, the artistic theories have been left behind. He is not worried about any trend; try to combine delicacy with daring, remembering that the purpose of art is pleasure. And so he goes out to paint every day.
VITAL AND STIMULATING PAINTING OF RAMON VILANOVA
by Josep M. Cadena
If we only want to look at the external aspects of human activities, we can think that the painter Ramon Vilanova (Caldes de Montbui, Barcelona, ​​1947) always goes in search of new subjects to paint and, finally, tired of the path through fields and of jumping even hedges with the desire to find the one that is unknown to him, finishes fixing in subjects that already it knows. And it is not like that. The artist, walk that you will walk, for the Nature with the eagerness to connect with everything that comes from afar and that has long since been in his interior and that, finally, he finds, in some variations that for others would be imperceptible, in some poppies that grow between cereals; in some lilies, blue, purple or yellow, that appear in a corner with time before had traveled without finding anything; in some almond trees that bloom out of season so that the bonanza of time has deceived them; in sunflowers that open in a different way, although very natural in their goal of facing the light; in waves that break in a drawing of foams that until then I had never seen, but intuited; or, more simply, in a plant that springs up inside the earth put in a hole in a pit that is full of holes and that has been found in a new improvised destination to keep it in use in the garden of the family home … and that is that Vilanova, a man in general quiet and who when he speaks says very few words, never stops talking to himself without saying a word. Inwardly analyst of the sensations that do not stop reaching him in everything that surrounds him, look, beat and, finally, being the pleasure of meeting what he wants, which is the same as what he dreamed of, but which is always different in its realization.
The painter wants time to pass, day and night to happen, because every light that arrives is, in spite of everything that those who believe in the immutable sequence of statistics can think, different in its details and he, that esteems the changes that do not seem it, knows that at every moment that passes a commotion that changes everything without nothing seems to move.
In the background, the painting of Ramón Vilanova is seasonal when he produces it, but it remains fixed forever once it has become a painting. I want to say with this that he never paints in subordination to the work he has done before, but needs direct contact with natural facts, so that they give him new stimuli. As when -I give an example, but in all that could relate the same thing-he stands in front of some trees and looks at his bark and explains with them the time he does and how he faces that living and woody being, way we can do it when our cheeks are red from the cold or we go with light clothes because it's summer and it's hot.
The poetry of living fills the heart of this artist and goes directly to his brain so that it sends to the hand that carries the brush … The acts of Vilanova are instinctive, but highly rational in their origins. And in the manner of Jacint Verdaguer, when in one of his Idylls he wrote that as a sunflower beloved by you, he would wait until the time is right for that plant to turn its flowers towards the light to travel with them towards the infinite of truths which you want to access in the simplest way possible, but with total firmness. At the same time, when he meets the poppies, he experiences inside himself – without knowing it through the reading of Gabriel Alomar, who wrote many years ago – that they have a frantic succession, and he turns fully into them so that being it as a necessity collective
With this exhibition by Ramon Vilanova, the Rusiñol Gallery is once again the one that presents it. It is a magnificent transfer of year and a very opportune way to congratulate the Christmas and New Year Parties. March in 2013 and arrives in 2014; a cycle of twelve months is closed and another one is opened in its calendar structures, but that is a future that leaves behind the past, with the wish that the present day be better. And to believe that this will happen helps Vilanova's work very effectively.