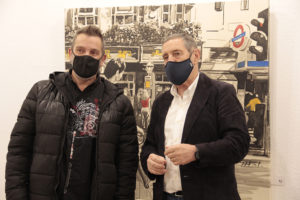 Ignasi Cabanas, director of the Sala Rusiñol, welcomes all those who are following the opening of the exhibition "De civitae Dei" by Abel Florido on Instagram. This is the second exhibition we have opened in this way, as we have changed the format of our openings in view of the current health situation. The Sala Rusiñol continues with its usual schedule and visitors can enjoy our exhibitions with total normality since we are a safe space.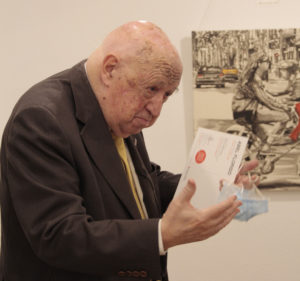 Josep M. Cadena: "In his works, Abel Florido makes evident a society that comes and goes, that circulates, that relates… elements that now, because of the situation we are living, we have in our imagination. Art, however, can help us to solve it because it teaches us how to go towards the past and towards the future".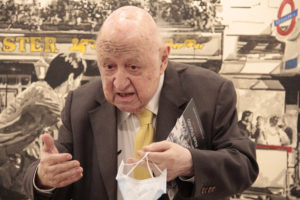 The present is an impasse, continues Cadena. Everything is being built. Society thought that everything was stabilized but it is not, and the current situation corroborates this. And Abel Florido, through his works, reminds us that individual activity comes out of collective activity. The individual needs to interact with society.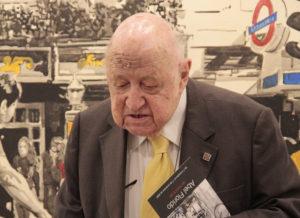 And he ends his intervention by encouraging everyone to go to the gallery to enjoy the works in their natural state, since for him it is a collection that looks at the past and projects us into the future.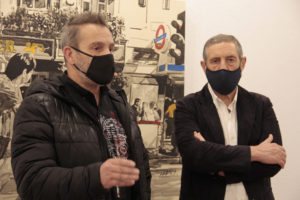 It is the artist's turn. Abel Florido remembers that in 2016 he already had an individual exhibition in the Sala Rusiñol. He explains that in this exhibition you will find themes from New York, London, Barcelona and Sant Cugat within a style that has characterized him for more than 20 years: urban themes where he flees from color, which makes him different and gives him personality.
MORE PHOTOS