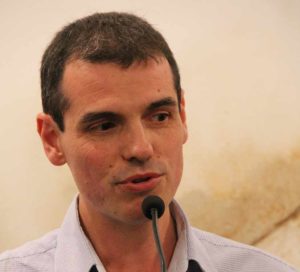 Is the first time that Enric Aguilar is exhibiting at the Rusiñol Gallery. This exhibition is being a great culmination of this current season, which says goodbye leaving a tracking of refreshing youth and dynamism, water and sea, wind and foaming waves…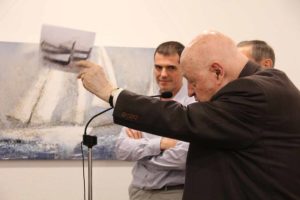 A simple quick view about the Enric's work is sufficient in order to capture that maritime topics are preferred for this artist. He is son of Sabadell (Barcelona) and he gets a good advantage of «his summer stays in Menorca, which are useful for him to get into his seafaring vocation and to find on the coast reasons to paint scenes of calm and action» (from the writings of Josep M. Cadena, art-critic).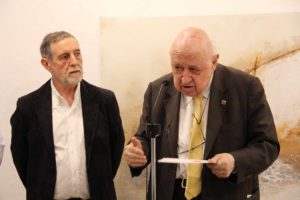 The magic of the painting has been a topic debated. Enric presents reality, but at the same time he adds magic. The output is these representations full of vitality. As the artist says, «painting must be alive».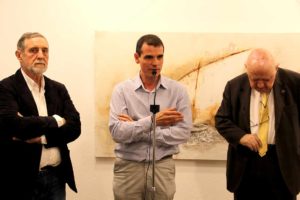 In Enric's paintings there is a lot of painting: most of them are of a considerable size and he doesn't leave a corner without color. How do you manage not to spread paint and end up in flood? The first strokes are made by keeping the canvas vertical, but when this artist starts painting he places the painting in a flat, horizontal position. «The sea has water and I have to put a lot of paint. When there is a lot of water, you can control it in part, but not all: like in the sea!».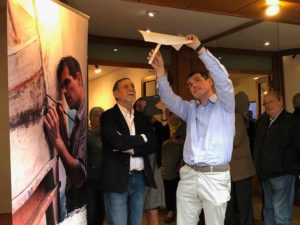 We had a final surprise! In the Enric Aguilar's work we identify water, air and earth. It is absent, therefore, one of the four basic elements: fire!But the magic of Enric has made "fire"as another protagonist: gathered around the artist at the entrance of the Rusiñol Gallery, he has used a lit candle, he has smoked a sheet of paper and, finally, with an eraser he has removed part of the blackened, making emerge the silhouette of two boats furrowing between waves of the sea. This has been the original "art note" drawn among the attendees.

MORE PHOTOS