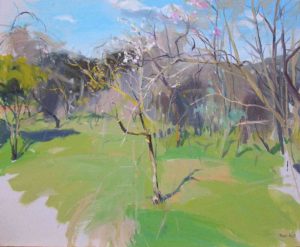 We start this current year with the exhibition "Lived landscapes" in which VICENÇ PELEGERO AGUSTÍ reads the fundamental lines of a nature that, in his canvases, shows its primitive strength.
Pelegero is a painter of landscapes with and intense beauty. He is a great connoisseur of nature and he always paints his works at the landscapes, never in the studio. This is how he feels the landscapes and when he captures their atmosphere with great sensibility and through a very personal style.
We invite you to enjoy them during the opening that, with the presence of the artist, will be this THURSDAY, January 10that 7:30 p.m. The critical comment will be in charge of Josep M. Cadena.
We hope to see you there!