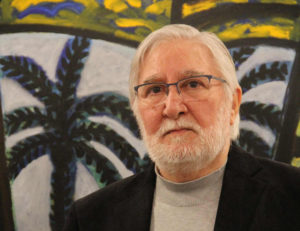 It is not common to inaugurate an exhibition at the Rusiñol Gallery with an art professor. In this case, we had LORENZO GONZÁLEZ, professor in the Fine Arts Faculty at the University of Salamanca. The title of the exhibition is "Interiors" and it is the result of the collaboration between Dalmau and Rusiñol Galleries.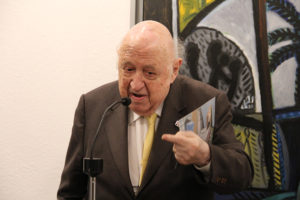 Mr. Josep M. Cadena has shown great joy for attending this inauguration. The particular reason: «The painter has assumed an "ism" as a natural and pictorial manner of being. It is not usual to talk about "isms", but "Cubism" is different because this art movement penetrated into society».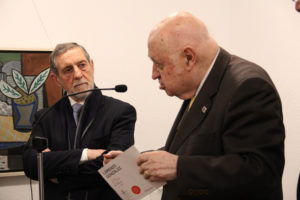 From the writings of Mr. Josep M. Cadena: «The artist has transformed a way of painting considered by many as revolutionary (…) into a fact expressed naturally. Lorenzo González is a cubist painter: his compositions disintegrate reality geometrically in order to achieve directly the essence of things».

The speech of Lorenzo González has been at the height of an academic. Previously, Mr. Cadena had spoken about "abstraction": «We live within the abstraction». Cubism concerns this topic and the artist has talked about it.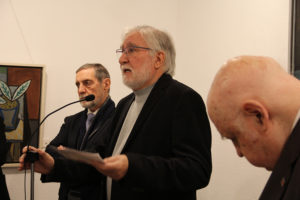 Lorenzo has beautifully described the work of the artist: the artist spiritual or mental output is the paintings full of beauty by representing objects and forms. In order to get this, the artist uses some forms as lines of force, composition, balance, colors… These forms are no visible in the painting: this is the abstract part! This one isn't seen, but it makes the object to appear beautiful in the painting…

MORE PHOTOS