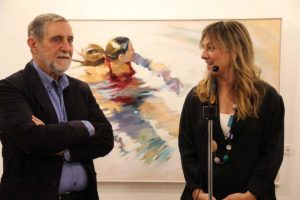 The manager of Rusiñol Gallery, Mr. Ignasi Cabanas, welcomes the attendees and the artist. He reminds us that 10 years have passed since the last exhibition of Monica Castanys.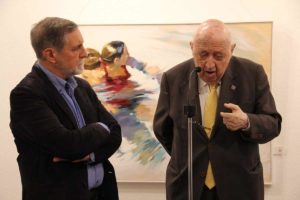 Mr. Josep M. Cadena, our art-critic, introduces us to Monica's work. He remarks that Monica Castanys focuses on life, on what happens. For this reason she paints what surprises her, especially the current things.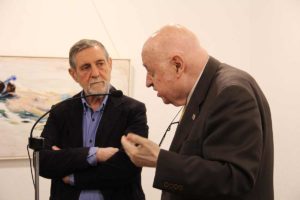 Mr. Cadena continues. These are paintings from her own investigation, and through them she explains what she has discovered. Thus, in the girls who are swimming, the reflections are surprising, which imply truthfulness. At the same time, in her paintings there is an inner life: calm, tranquility, relationships among people… This is, then a painting that allows her to discover life.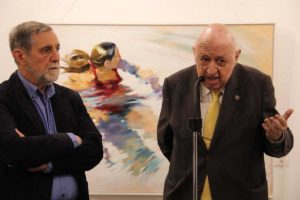 Mr. Cadena adds that Mónica belongs to a family of artists. Her father and grandfather (both named Valentí Castanys) were famous and recognized cartoonists.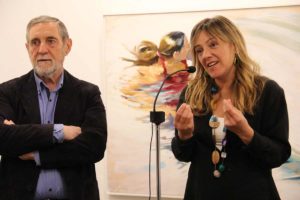 Finally, Monica Castanys addresses herself to the attendees. She thanked them their friendship, and she speaks about her various topics of this exhibition: water, urban landscapes, Japanese women… Monica says that after a trip to Japan, and captivated by the culture of that country, she wanted to paint these vibrant colors that now we can see at the Rusiñol Gallery.

MORE PHOTOS