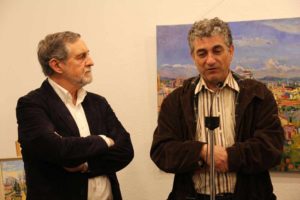 Jordi Santacana drags "history". He exhibited for the first and only time in the Rusiñol Gallery 23 years ago. And, at the same time, he is an old acquaintance of our art critic Josep Mª Cadena.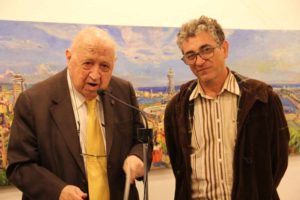 Mr. Cadena has been particularly appreciative of the artist: «I have known you for many years. I remember your first exhibition in Vilanova, when you were 17 years old. I introduced you. Jordi Santacana was then a restless, moved, rebellious boy, who affirmed things he didn't like about the world: I think he retains many of those qualities!».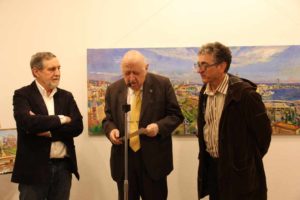 Jordi recalled the circumstances in which he met Mr. Cadena. «I am very happy to see Josep Mª Cadena here. I remember those moments in 1984. A well-known gallery owner suggested that I speak with him because I couldn't make an exhibition without a presentation. And it was very good: I entered the world of painting through the big door!».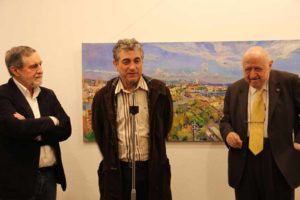 «Jordi Santacana manages a figuration that speaks through the landscape. He expresses himself with colors and shapes that get us excited and that make us partakers of the most transcendent and elevated truths, emotions and feelings» (From the writtens by Josep Mª Cadena).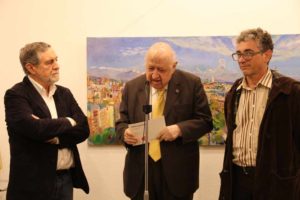 In the landscapes of Santacana, nature is in connection with man: «His painting represents a landscape not seen from the outside towards the landscape, but introducing itself into it and making the trees represent human feelings». This exhibition is entitled "Organic forms": we are facing some paintings that seek to reflect our inner organism.

MORE PHOTOS