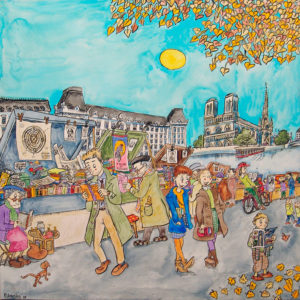 You can visit the PILARÍN BAYÉS' exhibition, where you will be able to travel through some trade places around the world. 
As you know, every year we like to celebrate the Christmas dates close to you. Since this exhibition will last up to January, we have programmed a special inauguration close to Christmas Day. 
So let us set on our schedule the following data : December 20th, at 19:30 p.m.
THE ARTIST,  Ms.PILARÍN, AND THE SALA RUSIÑOL'S TEAM WILL BE WAITING FOR YOU!
!